Who We Are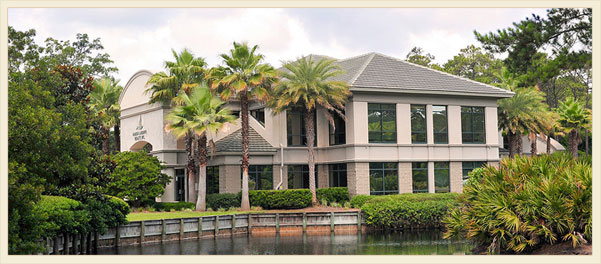 Serving premier communities since 1982, Marsh Landing Management Company is a leader in Property Management services in the Jacksonville Florida area.
Having provided board support, financial administration, maintenance, architectural, and other property management services for some of the most sought after communities in the Jacksonville area, Marsh Landing Management Company has built a reputation for exceptional service and attention to detail.
What separates us from other property management companies? Marsh Landing Management Company has a highly trained staff of experts in the field. The team members in each of our departments bring a wealth of knowledge and experience to each one of our projects. Unlike many property management companies, we do not offer a cookie cutter solution, rather, we tailor our approach and the staff we assign to each project to match the client's specific needs.
Above all else, we believe that superior customer service comes down to personal commitment and interaction. We provide 24/7 emergency service that is supported by a Property Manager rather than an answering service and our staff is not burdened with more clients than they can serve. Our firm is structured so each employee from Property Manager to the receptionist has the time and resources necessary to create a memorable customer experience.
The ultimate measure of the quality of our services is the long term-long term relationships we have enjoyed with some of the premier communities in the area. We look forward to many more years of serving the property management needs of communities in the Jacksonville and North Florida area.
---
Meet Our Team
The following profiles introduce you to our greatest asset:
Our People...
Stephen Loveland, President, CAM,
was previously licensed as a CPA in the state of Ohio and is currently a licensed property manager. He has 28 years experience in the development, operation and management of country club communities. With his background in management and finance, he is eminently qualified to lead the company toward its goal of serving the finest communities in Northeast Florida.
Caryn Scott, CAM,
began property management in multifamily housing in 1994. Since earning her CAM license she has managed condominium associations, including conversions, and large gated communities. Caryn is a member of the Northeast Community Association Management (NECAM).

Debbie Koteles, CAM,
has a diverse background in Association and Property Management expanded over the past 10 years to include oversight in the areas of Architectural Review and Covenant Enforcement.
Kristy Richland, CAM,
holds a bachelors degree and CAM designation. Kristy offers over years of experience in the property management industry and has handled all aspects of management and support for large and gated communities.
April Livaditis, CAM,
began working in multifamily housing in 2000. April holds a degree in Communications, is Fair Housing certified, and has over 15 years of Property Management experience. Since earning her CAM license she has been managing large and gated communities.
Other Valuable Members of Our Team
Assistants to Property Managers
Noelle Salomon - Property Manager's Assistant (Marsh Landing)
Deedra Phillips - Assistant to Property Manager
Elizabeth Reese - Assistant to Property Manager
Accounting Department
April Yungel - Full Service Accounts Payable
Peggy Paris - Controller and Human Resources
Pam Rogers - Full Service Accounts Receivable
ARB Department
Erin Hires, CAM - Architectural Review Coordinator
Heather Lenhart - Assistant to Architectural Review Coordinator
Estoppels Department
Hollie Hoover - Estoppels coordinator and accounting administrator
RFID/Barcode Coordinator and New owner orientation Specialists
Pat McInerney - RFID and Gate Access Support
Sylvia Gurganious - Office Administrative Assistant, Customer Service Specialist and Gate Access Support
Maintenance Team
Tripp Richland, CAM - Director of Operations
Alex Crotts - Grounds and Building Maintenance
Alex Orth - Grounds & Pool Maintenance
Andy McCauslin - Maintenance and Drainage Operator, Pool Certification
Dominique Pasquale - Maintenance and Drainage Operator
James Morrison - Grounds Services & Maintenance, Pool Certification
Keith Watson - Maintenance
Paul Campla - Maintenance, Universal EPA & Pool Certification